Frequently Asked Questions
An abbreviation for Electronics Manufacturing Service, which refers to a contract manufacturing service for electronic devices.
We are a manufacturing company that handles everything from design, material procurement, mounting of printed circuit boards to assembly of finished products. We have two domestic production bases and ten overseas production bases, all of which are operated in-house. KATOLEC global platform allows us to flexibly respond to our customers' BCP (Business Continuity Plan) needs.
What is the process after an inquiry?
After confirming your inquiry e-mail, our sales representative will contact you. We also accept online business negotiations, so please feel free to contact us.
*Please note
We usually try to reply to inquiries within three business days.
If you do not receive a reply from us within a few days, there is a possibility that the e-mail address you entered is incorrect, or it has been automatically stored or deleted as "junk mail" by your e-mail server. We apologize for the inconvenience, but please contact us again.
What kind of materials are required when requesting a quotation?
It depends on what you are requesting, so please feel free to contact us first.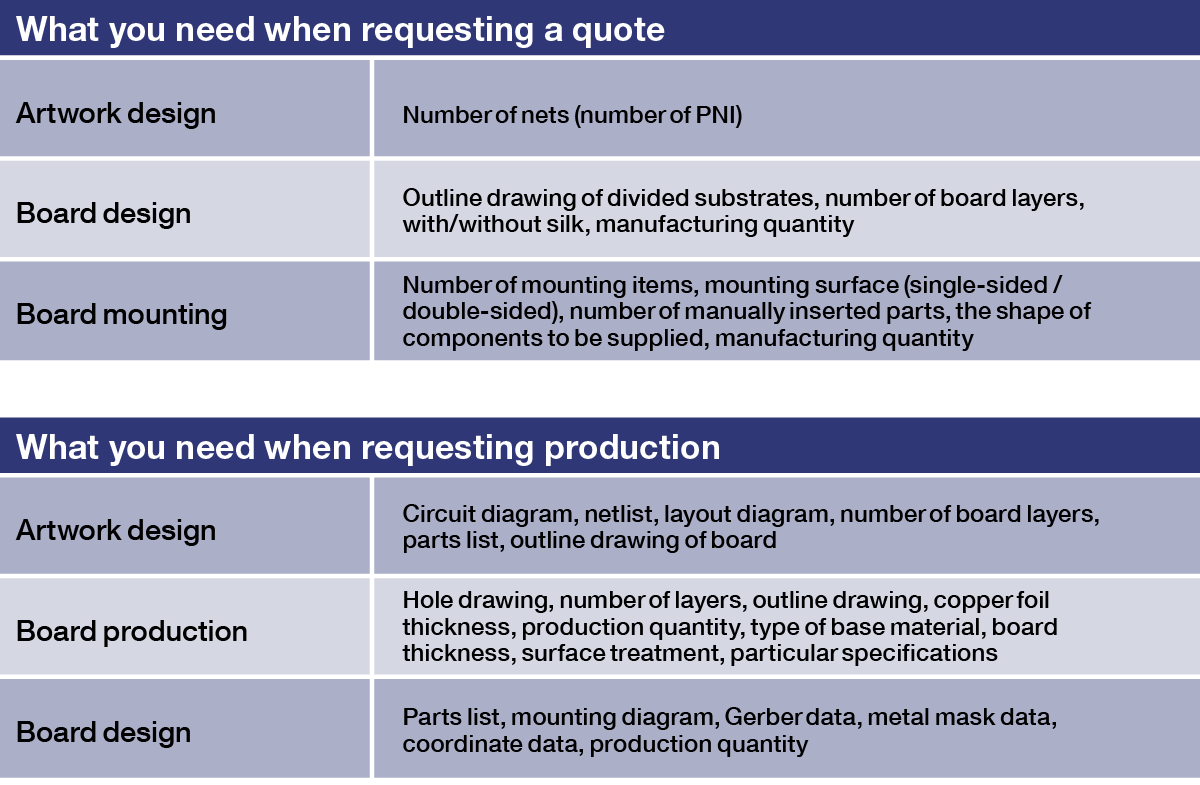 Is there a fee for inquiries, consultations, and quotations?
We will charge you no fees. Please feel free to contact us.
Is it possible to outsource the production of products that are currently being mass-produced?
It is possible. According to the customer's request, we will propose the best mass-production system at our factories in Japan and overseas (12 factories in 9 countries).
Is it possible to mass produce a small lot?
It is possible. We have established a high-mix, low-volume production system so that we can handle small to large lots.
Is it possible to export globally from your production sites?
It is possible. Our import and export consulting services support the expansion of your overseas market and stable supply system.
Is it possible to manufacture at multiple sites of your company for BCP measures?
It is possible. Currently, there are cases where the same product is manufactured at multiple factories. KATOLEC global platform can respond to country risks and market changes. We can achieve the same quality in all areas. Our strength is the quick change of production bases and simultaneous start-up at multiple factories.
Is it possible to communicate in English?
For what types of products can you perform board mounting?
We have a wide range of production experience, from consumer electronics to in-vehicle, medical, and aviation/space equipment.
Can you provide assembly and inspection services in addition to board mounting?
Can you also procure parts and materials?
It is possible. We support you with material procurement routes that link the procurement functions of each plant with our global procurement bases (Japan, Hong Kong, Malaysia).
Can you manufacture inspection equipment (ICT/FCT) and jigs related to manufacturing?
It is possible. We have a lot of experience in FCT manufacturing of various mounting boards and finished products. We have much in-house design and manufacturing staff. Thus, we can offer one-stop, high-quality inspections that take into account the entire process of the required specifications and a little something extra.